Heather Townsend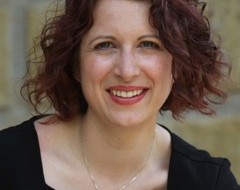 I help professionals become the Go-To-Expert. Unusually for someone with an Engineering Degree, I accidentally became a writer and used my knowledge on social media to write the current best-selling and award-winning book on networking, The FT Guide To Business Networking. People frequently talk about me as someone who really knows her stuff – which may be the reason I have, over the last decade, worked with over 100 partners, coached and trained over 1000 professionals at every level of the UK's most ambitious professional practices.
My work splits into about 50% Executive & Business Coaching with Partners & potential partners, with the rest split between training, consultancy and writing. Like many writers and consultants, I have picked up a few qualifications and awards along the way. I am a chartered manager with the CIPD (MCIPD), graduate of Oxford University, an associate credentialed coach with the International Coaching Federation, hold a diploma in performance coaching from Newcastle College, and my book 'The Financial Times Guide To Business Networking', was a category award winner for the 2012 biz trends small business book awards.
My articles and quotes regularly appear in the print and online press, e.g. Financial Times, Guardian, Times, Legal Week, Accountancy Age, Accounting Today, Daily Mail, Real Business, Modus Magazine, Training Zone, Business Zone and Accounting Web.
I'm delighted that my clients have included: Deloitte LLP, Microsoft, BDO LLP, Haines Watts, Barnes Roffe LLP, Bircham Dyson Bell LLP, Penningtons LLP, Bevan Brittan LLP, Macintyre Hudson LLP, Silverman Sherliker LLP, and Inksters, amongst others.
Contact me, if you want someone who can help you:
achieve your partnership ambitions, without losing sight of who you are and your life outside of work
keep and develop the potential partners you have in your firm
help your high flyers build their own client portfolio and lead their team's successfully
build your own client portfolio, using referral marketing tools and techniques such as networking and social media.
To connect with me on social media:
Heather's background and approach
Here is a recent interview with me to give you a little more background on who I am and what makes me tick:
What prompted you to start writing?
I started blogging as a way of using social media to generate new business. Initially, I wasn't very successful at the winning new business bit, but I fell in love with blogging. That passion for blogging, became a passion for writing and the FT Guide To Business Networking became my first book. Writing a book is the second hardest thing I have ever done – if you are interested, being at home with a newborn and 16th month old child is the hardest thing I have ever done! I experienced a completely addictive high at the book launch for 'The FT Guide To Business Networking', and realised I wanted to experience that high again… so I needed to write the book I had always wanted to write, 'how to make partner and still have a life'
What do you prefer writing, coaching, professional speaking, training or consultancy?
Tough question! I like all five of these things and as long as I am not doing too much of one of these, I am a pretty content person. Anything that allows me to tell a story and help people learn, makes me happy.
How would people describe you?
Sharp, bright, enthusiastic, passionate, warm, friendly and an insightful listener.
Who is in your support team?
There are many people in my support team – and don't read anything into the order I talk about my team members. My husband and children are the reason I can be found smiling, whilst realising I really can not play football, or kick it reliably in the direction I want it to go. Jon, my business partner is my rock and close friend. He brings calm and order to my chaos, and like my husband indulges me my big ideas, then quietly mothballs them. Lisa is Jon's and my chief organiser, and has saved our bacon many times. (Yes, really) Then, I have Jo, my friend, co-author and partner-in-crime who provides smiles, friendship, ideas and keeps me grounded when I go off on a tangent. And lastly, but by no means least, we have my Nanny, Louise and my personal coach, John.
What does 'having a life' mean for you?
Not having to compromise on being there for key dates in my my family's lives – such as sports day and birthdays. But also, being able to be me (not just mummy or wife), and have a meaningful career which stretches me mentally.
Where is your favourite place in the world?
The French Alps in summer. The food, the wine, the inspiring views are what does it for me.
Biggest kick you get out of your work?
Hearing my clients talk about what they have achieved through our coaching relationship.
What one word describes you?
Attractor
What motivates you to do what you do?
I've always been motivated by a challenge and I love building things. However, my biggest motivator is wanting my husband, children and Jon, my business partner, to be proud of me.
What can you be found doing when you are not at work?
I spend a large amount of time getting very cold and wet watching my children play football. Seeing grassroots football, has still not managed to ignite any sense of passion for 'the beautiful game'. I love my cooking and baking, and am currently compiling a blog of all my own gluten and dairy free recipes.